What Are The Benefits Of Human Hair Wigs?
    There are many benefits to owning many kinds of wigs, especially 100% human hair wigs with high quality. Not everyone believes that 100% human hair wigs are better than synthetic wigs or mixtures hair wigs. However, those who repute that virgin human hair wigs are the best give the following advantages of the human hair wig.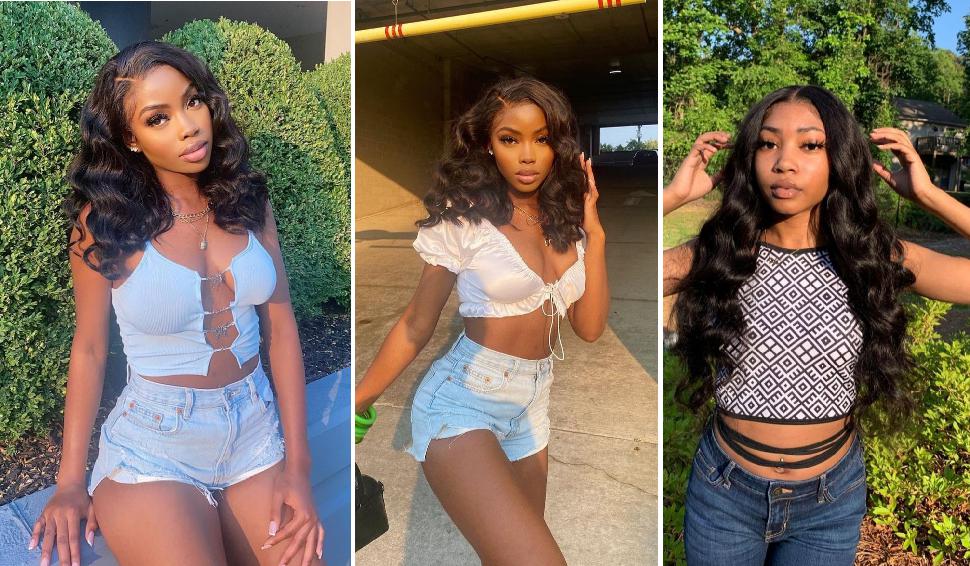 Most Natural Appearance
    Human hair wigs provide the highest quality of overall appearance. Although wigs have become mainstream and trendy in 2019, many people still want to be subtle about the fact they're wearing a wig.
    A 100% human hair wig will look and feel like our bio hair, which means that if someone touches your wig, they may not be able to tell the difference from your natural hair. 100% human hair wigs do feel soft and silky. Wearing a 100% human hair wig will add even more confidence and overall beauty than some synthetic wigs.
Most Comfortable To Wear
    Human hair wigs are hand-made of the highest quality of hair, so they are often more comfortable to wear than wigs made with synthetic hair.
    It is not always true for everyone, but it applies to many people. As a general rule, human hair wigs offer much better breathability. They are lighter and allow the scalp to breathe better. 
Last Longer Than Synthetic hair wig
    The human hair wig lasts longer and looks better than the synthetic wig under the same maintenance conditions. With proper care, a virgin human hair wig will remain soft, elegant and retain the silky luster like human hair.
    Some wig experts have suggested if you care appropriately for a human hair wig, it can last up to a year or longer than a synthetic wig. Of course, because human hair wigs are very close to our natural hair, they are often the most expensive, but if you get a longer life cycle, it's worth the additional expense.
Human Hair Wigs Tend To Have More Authentic Color
    Sometimes synthetic wigs can not be chemically treated in any way, whereas a 100% human hair wig can. Human hair wigs can be colored safely with chemical hair coloring. However, synthetic hair wig has limited coloring options.
Human Hair Wigs Are Less Abrasive To Sensitive Scalps
    Wearing wigs as a protective hair accessory has become very popular in recent years. One of the reasons why people choose wigs as a head protective cover is that their scalp or hair is subject to various challenges. So they may have a sensitive scalp.
    As a general rule, human hair wigs are made of the most natural hair. 
    There is less risk of any reaction, especially for people with known health risks or scalp sensitivity.
Human hair wigs are easier to maintain
    Some people think that human hair wigs are much easy to maintain. Why? Because they can be wet washed with regular human hair products and then blow-dried and styled. Synthetic hair wigs don't have the same advantages. For synthetic hair wigs, hairstylists recommend using products that are special for synthetic fiber.
    Everyone's likes are different. Some people prefer human hair wigs, while others like synthetic hair. Therefore, choose what works best for you according to your lifestyle and budget.
    We hope you all enjoy this article. Buy cheap human hair wigs, please visit www.meetuhair.com.
---