Which Type Of Hair Is Best For Wigs?
    Now, wigs have come a long way, but not all wigs are created equal. There are synthetic hair, virgin hair, and Remy hair. Do you know which type of hair is best for wigs and which is right for you?
    As human hair wigs move and bounce naturally, most people much prefer a human hair wig. However, finding the right human hair wig can be quite a challenge. A quick search for human hair wigs will give you endless options, making you feel confused. Don't worry; we will break it all down for you in this guide.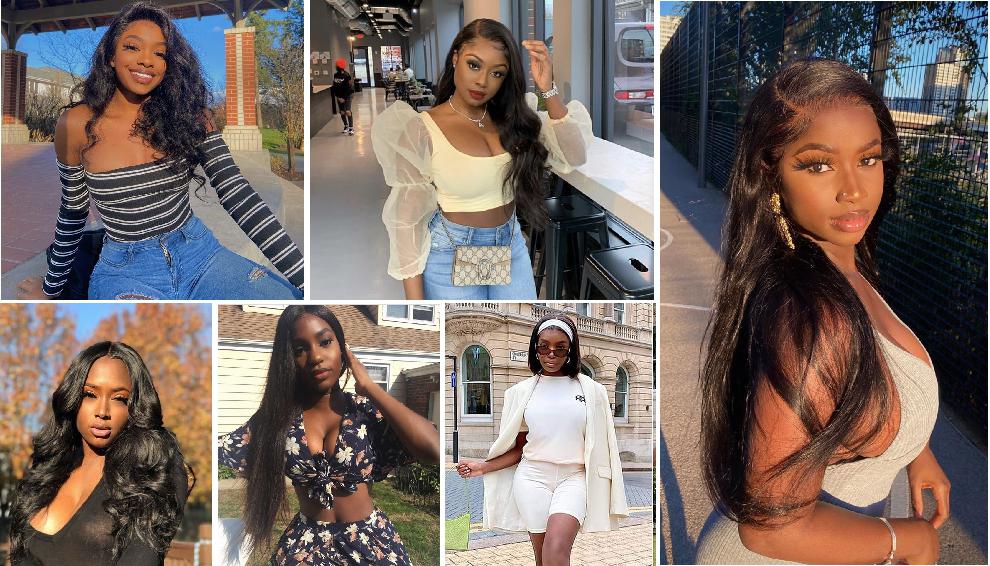 Nowadays, there are mainly two types of human hair that have been proven to be the most suitable for making wigs, Virgin human hair and Remy human hair. They are also commonly used wigs. You may have heard of Remy hair and virgin hair, but are they the same? The short answer is no. Keep on reading to see the difference between them. 
Virgin Hair 
    Virgin human hair is collected from a single donor and has not been chemically treated. It is unprocessed human hair, which means that it has not been the subject of perm or dyes or bleaches or harsh washes. There are various pros attached to these types of hair.
Pros of virgin human hair hair
1. These hairs are pure, without any extra hair.
2. Since the hair was collected from a donor, each hair is identical.
3. It is less damaged and has a longer lifespan because virgin hair is untreated.
4. Virgin hair is much better at blending than other types of hair.
    Virgin human hair is currently the best quality human hair. The only con is that it is a bit expensive.
Remy Hair
    Remy hair is collected from various donors, but all the cuticles are traveling in the same direction.
    There are various advantages of using Remy hair.
1. Remy hair is much cheaper than Virgin human hair.
2. Since all the hair cuticles travel in the same direction, this mostly lessened the happening of hair tangling.
3. Remy hair could be as sleek and silky as virgin hair.
The difference between Remy hair and virgin hair
    Virgin hair and Remy hair are all 100% human hair, but they are far from the same. In a word, Virgin hair is 100% human hair that has never been chemically treated or dyed. Remy hair is human ponytail hair with the cuticle in one direction, but it might be have been colored or treated.
    Now that you know the difference between Remy Hair and Virgin Hair, you can choose a wig that can perfectly express your personality. Meetu Hair offers a variety of virgin hair wigs and Remy hair bundles with closure. Buy high-quality human hair wigs, please visit www.meetuhair.com! Surprise discounts you can not think of are here waiting for you.
---